Tyson Fury is a genius but he wasn't mean about Anthony Joshua's fight deal, says Sergio Mora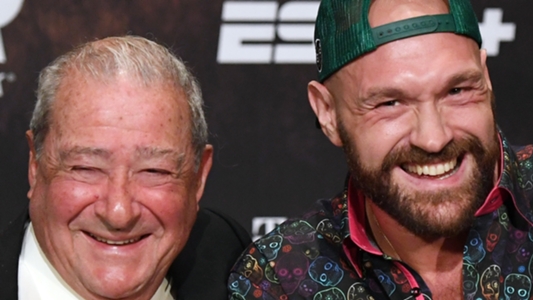 Some have wondered if Tyson Fury and Bob Arum ever intended to fight Anthony Joshua.
Former world champion Sergio Mora doesn't think Tyson Fury and Bob Arum tried to mislead Anthony Joshua about a potential fighter, but couldn't rule out the possibility.
Speaking on the DAZN Boxing Show, Mora pointed out that Fury and Arum's experience in the game meant that they could have decided to indulge in smoke and mirrors, but was unlikely nonetheless.
"I have no idea. Because it's over my payroll," he said.
"There's a brain promoter, a Harvard graduate to Bob Arum, and a brain in mind games to Tyson Fury. It could have been a wild goose hunt. It's a bad look, for us to be teased like that for the undisputed heavyweight championship in the world, but it promotes 101. "
He then explained to Chris Mannix that the delay and potential misdirection are all part of boxing's intrigue.
"I agree with Hearn and understand why he's frustrated, but that's part of the game and what makes us happy and upset.
"But it makes us want and want when it finally happens. If they did, they did it on purpose.
"It sounds like overkill, but I'm not saying it, but it seems like too much has to happen for it to actually work and it seems too evil and complicit.
"They are geniuses but I don't think they are mean. But I don't rule them out.