Paulie Malignaggi advises Tyson Fury to 'gut' Deontay Wilder in third fight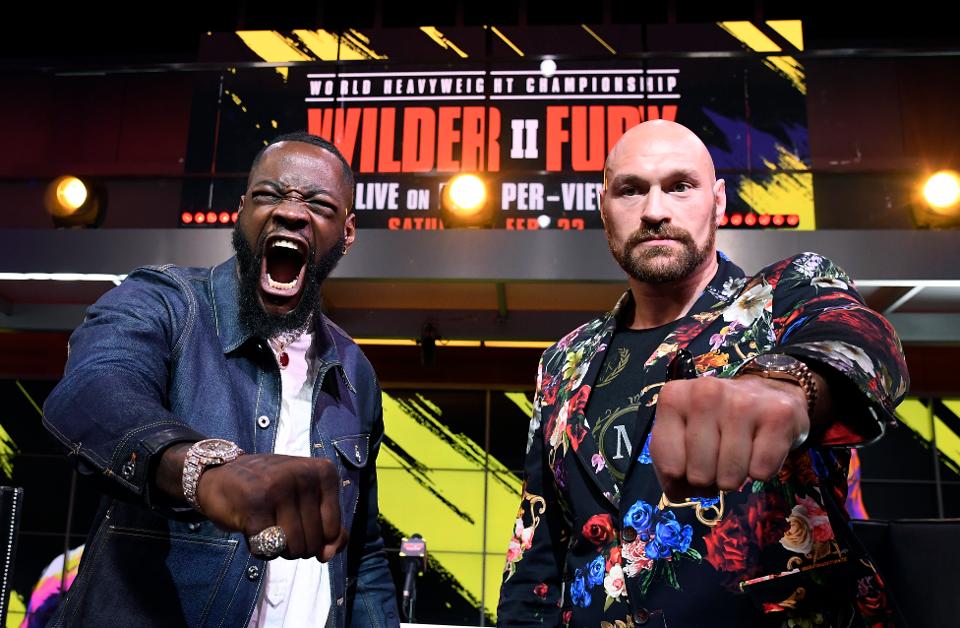 Former two-weight champion Paulie Malignaggi believes Deontay Wilder 42-1-1 (41) will regret his decision to pursue a third fight with lone conqueror and WBC heavyweight champion Tyson Fury 30-0-1 (21) .
Wilder and Fury fought for a controversial draw in Los Angeles in December 2018 before Britain's Fury, 32, defeated American Wilder, 35, in his rematch in Las Vegas in February of the year. last.
The first fight saw Fury boxing effectively for eight rounds before Wilder caught him in the ninth and sent him to the canvas. Another reversal in the 12th was enough for Wilder to save the draw, although many fans and pundits felt that Fury had racked up enough laps to win the fight.
In the rematch, Fury defied conventional wisdom to lead the fight against Wilder, supporting him for much of the fight and dropping him twice before the towel came in from the corner.
Last month, Fury was ordered by an independent arbitrator to honor his contractual obligation to face Wilder for the third time. The decision scuttled a draft four-belt unification fight with WBA, WBO and IBF champion Anthony Joshua 24-1 (22).
Malignaggi believes that the third fight between Fury and Wilder will reflect their second fight.
"I think Wilder is going to be absolutely gutted in the fight. I think he's going to get smoked where he's never the same because he took a bad beating the second time around, "Malignaggi told The Schmo.
"The first time around, I thought Fury was ahead of him. The second time around he took a bad beating and that will usually change a lot of guys in general.
"If you ask that type of punches again, I don't see where he's going with this. Here is the thing. Wilder doesn't know how to fight when backing up. You're not going to figure out how to fight back.
"You're not going to change yourself mentally, psychologically, and physically to the point of figuring out how to fight this backward guy. Fury will support you.
Wilder has spurred a series of conspiracy theories in the wake of his loss – including that the weight of his ring walking suit affected his legs, that someone inflated his water, and that Fury struggled with gloves loaded – but Malignaggi thinks the knockout puncher's denial may actually be a good thing.
"I think Wilder has the right approach. You kind of have to have this approach of denial if you want to fight this fight, "said Malignaggi.
"You can't think of it negatively. You have to convince yourself that it was everyone's fault and that Fury cheated.
"You have to convince yourself of all this that people won't take you seriously, but you have to do it to put yourself in the best mental position to win the fight.
"I said that and I have no problem with that. If Wilder is going to be crazy enough to resume this fight, I think he's got the right mental approach.