Deontay Wilder must knock out Tyson Fury, says Sergio Mora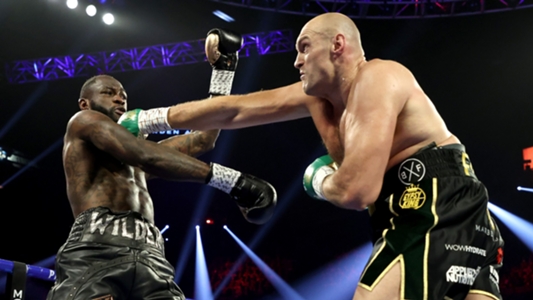 The former WBC champion has the chance to reclaim the belt in July.
Sergio Mora believes Deontay Wilder's only chance for success against Tyson Fury is to slow down the WBC champion's movement with a series of body punches before landing his famous right hand.
Wilder recently won a surprise trilogy rematch with Fury after an arbitration case ruled in his favor, and the pair will now face each other for the third time in July.
Speaking to Chris Mannix on JABS as part of the DAZN Boxing Show, Mora explained that the Bronze Bomber should set Fury up for a knockout.
"Jab, jab and more jabs, a jab fest, early jabs, jabs in the middle, to set up a big right in the later rounds and you get a knockout," he said.
"It must be a knockout. I don't see Wilder making a decision. Tyson Fury has excellent body movement, excellent head movement.
"He's bigger, he's got a bigger reach, so I just don't see Wilder winning other than by a big right hand touchdown and knocking out Tyson Fury.
Considering Fury's size advantage, Mora explained how Wilder could fight the back foot and stop the Briton's smart move in his tracks.
"You can throw a big punch back, but you have to align your foot properly. It's physics, Mannix, but I don't think Wilder has that athleticism, "he said.
"If they can bring that to the table … but they'll have to bring that jab." Go up, down and go get the chest. I hated when boxers attacked my chest because it kept me from doing what I wanted to do that would set up the rights and everything in between. Hope Fury comes to you and then lands that big right hand.