Anthony Joshua makes Tyson Fury vs Deontay Wilder prediction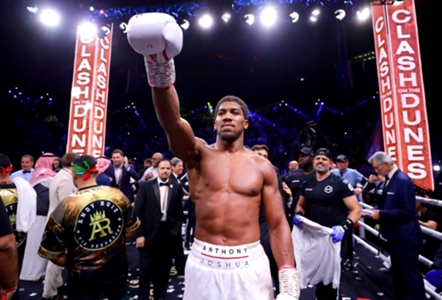 Anthony Joshua will be a keen observer when Tyson Fury takes on Deontay Wilder this summer.
Anthony Joshua made his prediction for next month's heavyweight fight with big rivals Deontay Wilder and Tyson Fury. The latter's WBC belt will be on the line as Wilder and Fury meet for the third time and Joshua supports his compatriot to get the job done again.
Their first meeting in December 2018 ended in a draw despite the rise of Fury from the web during the last session. 14 months later, Fury displayed his dominance with an emphatic save in the seventh round.
Many thought it closed the door to the rivalry, but Wilder took advantage of a rematch and they fight again on July 24.
"Fury won the last one, so I'm going with Fury because you're not as good as your last performance. Good luck to both of them. said Joshua to Talksport.
With Joshua's next fight likely to be against WBO mandatory challenger Oleksandr Usyk in the fall, preparations will take place in Sheffield alongside Team GB as they prepare for the Olympic Games in Tokyo this summer.
"I have to defend my title. I'm going to train alongside the team to prepare for my championship fight while these guys prepare for the Olympics," Joshua said.
"I'm going to win because I have to. I have no other option and then I will move on to the next fight which is the undisputed one.
"So we are back on the road to challenge. I support the Olympic boys and when they finish on a high I hope that the next fight I have is an undisputed fight, so there will be so many eyes on the boxing scene in 2021 and 2022. "